Machu Pichu, Sacred Valley Retreat
Join us for a yoga retreat in the Sacred Valley of Peru
April 1 – 11, 2018
Only Two Spaces Left
$2,195 for 10 Nights 
Join Roy Holman and Liz Gross for a trip of a lifetime!
Yoga, Hiking, Meditation and Sacred Ceremony
We have been researching the Sacred Valley of Peru for several years, and suddenly it all fell together. We wanted to find the perfect place to stay, and we found it in Sach'ay Munay. We wanted to plug in with genuine and compassionate guides, and we found them! We wanted sacred ceremonies held by authentic spiritual leaders, and we found them! And we wanted to to do all this at an affordable price, less than other trips to the Sacred Valley, and we did it!
"I must say this was an enlightening experience, the people, the food, the location, the yoga made for a holiday close to the heart. Thank you so much!"
Sarah, Canada
Theme: Learning from the Ancients, and Being the Change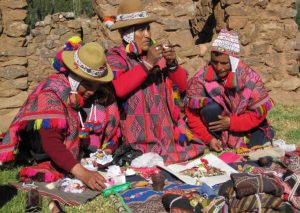 As we passed 2012 and accelerated the shift on Earth, many indigenous wisdom keepers have been called forth to share their wisdom with the West, as the consciousness enabled us to finally listen. At the same time, with all the changes currently going on, the old rules may not apply, so we have to be prepared to create something entirely new, a whole new Earth paradigm. On this retreat, we will learn from Peruvian wisdom keepers, in word and ceremony. At the same time we will explore our role in co-creating a whole new Earth paradigm. And we will have a lot of fun doing it!
Why Peru, Machu Pichu and the Sacred Valley?
Machu Pichu lies at the far end of the Sacred Valley. This sacred Incan site is the most visited ancient ruins in the hemisphere. Machu Pichu is like a magnet, attracting mystics, yogis and adventurist from all over the world. This 15th century sacred site was kept hidden from the invading Spaniards, only discovered by the West in the early 20th century.
But the Sacred Valley is so much more than Machu Pichu. What awaits us are amazing villages, temples, ruins, waterfalls, hikes, ceremony along the Urumbamba River and surrounded by majestic mountains. We will visit during the shoulder season, just after the rainy season, still lush and green, but before the biggest crowds of June, July and August
Accommodations and Meals
 At l
eft is a picture of the yoga space. Our home for 8 of the 10 nights is Sach'ay Munay, which translates as "Love from the Heart". or "Love from the Ancient Forest". Sach'ay Munay is the perfect place for our visit to the Sacred Valley. It is within range of all the amazing villages, hikes and Machu Pichu itself. It has amazing chefs and food, fresh from the organic garden. The rooms are spacious and comfortable. The yoga space is sacred and comfortable.
From their website: Sach'a Munay is nestled in an oasis of native plants and fruit trees and is nourished by a magnificent waterfall. It is a place to connect to the incredible depth and beauty of what nature offers.  Our guests at Sach'a Munay Retreat and Yoga Center are served delicious meals with locally-grown and lovingly prepared ingredients. Each guest room is a reflection of the Peruvian culture of the Sacred Valley. Thanks to our staff, the entire center embodies the kindness, love and wholeness that seem to permeate this magical place.  As a Peruvian NGO  profits from the Retreat and Yoga center go to fund local projects.     http://sachamunay.com/
Itinerary for 11 Day Trip
Note: All activities, guides, entry fees, transport, classes, lodging and meals (3 meals a day for the first 8 days) mentioned are included at no extra cost to you. Down below you will see some listings of activities and meals NOT included.
Day 1: Sunday, April 1
Arrive in van from Cuzco to Sach'ay Munay
Gentle Yoga (Roy)
Dinner
Intros / Orientation / Meditation
Day 2:
Morning Yoga then B-fast (Roy)
Short Waterfall Hike, then Lunch
Afternoon Yoga (Liz)
Despacho Ceremony: Valentin
Dinner
Day 3:
Meditation, then Yoga (Roy)
B-fast
Quincacocha (Ashera) hike, stargate portal ceremony
Afternoon yoga (Liz), then dinner
Day 4:
Day 5:
Meditation / Yoga (Roy)
B-fast
Trip: Moray (Julian) Earth Temple, weavings, market
Dinner
Day 6:
Day 7:
Morning Yoga (Liz)
Tipon: Temple of the Waters (Don Basillio)
Dinner, Kirtan
Day 8:
Morning Yoga (Liz)
Afternoon Yoga (Roy)
Last night at Sach'ay Munay
Day 9:
Morning Yoga, then B-fast
Pack and Depart for Trip to Ollantaytambo
Train to Aguas Calientes
Hotel Tierra Viva
Day 10:
Day 11:
Depart for airport and Cuzco
Optional Add on:
Summary of what Package Price includes:
Note: Machu Pichu and the Sacred Valley are now very costly. Our prices are lower than most tours, without sacrificing quality.
10 nights accommodation: 8 nights in the Sacred Valley at Sach'ay Munay, 1 night in Ollantaytambo, 1 night Aguas Calientes
All Yoga, meditation and various other classes, workshops
Retreat Leaders Roy & Liz and local guides
Domestic transportation (Vans, taxis, buses)
Train ride to/from Aguas Calientes
Machu Picchu bus, entrance fee and tour
Airport transfers from/to Cusco airport
Entrance tickets to various Sacred Valley sites
Andean wisdom keeper blessings and ceremonies
Guided trip to Pisac, Moray, Quincacocha with sacred ceremonies
All meals except for two lunches and two dinners
Not included / Extra costs and options:
Airfare to and from Lima / Cuzco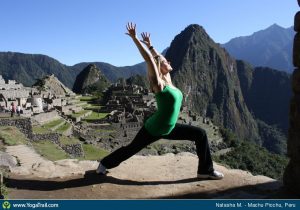 Meals: four meals after leaving Sach'ay Munay (Days 9 – 10)
Alcoholic beverages
Gratuities to guides (maybe 75 total)
Extra night(s) in Cuzco ($50 per person average)
Extra activity options:
Cocoa Readings ($25)
Coaching sessions with Liz or Roy (various pricing)
Sweat Lodge ceremony ($25)
Travel Details
Note: I will give more in depth details by phone or email, but this should get you started:
 * Plan to arrive in the Sacred Valley or Peru, at the retreat center Sach'ay Munay, April 1. Details later.
* We fly into Lima, but, rather than stay there, just continue to Cuzco. In other words, we look for flights to Cuzco, with a stop in Lima just briefly (hopefully).  More on this later.
* I will be checking to get an idea of flight prices, but since it is so far out, I probably won't get a ton of info, just a ball park. I did a quick check for January 2018 (the earliest they allow right now) and saw some around $1,000 (out of Vancouver slightly cheaper; we often fly out of there).
* It is usually not worth it to buy tickets together, as the group discount is minimal and restrictive, unless things have changed. I'll check.
* Our hosts suggest not staying the first night in Cuzco, as the altitude is too high, a bit of a shock, so our first night will probably be at the retreat center, 1,500 feet lower, in the valley:
* There will be an option to stay longer than 12 days, for those who want to explore sacred ceremony with plant medicine.
The retreat was exactly what I needed.  A beautiful blend of yoga, spiritual, fellowship, cultural, fun, rest and relaxation.  The deep spiritual work changed me. I am in greater touch with me and actually taking steps to shift my life more in line with my authentic self. I appreciate the opportunity to become a Oneness Blessing giver. I receive so much joy from giving blessings.  Roy and Liz are the perfect guides!
Denise, Chicago, 2015 Bali Retreat
Note: Take off an additional $50 if you have taken an international retreat with me!
holmanhealth@gmail.com         Roy Holman (425) 303-8150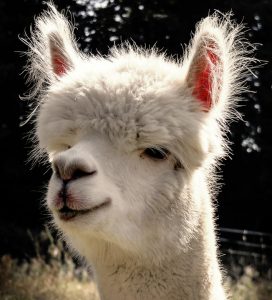 Checks can be sent with REGISTRATION to: Roy Holman, 1917 Rockefeller Ave, Everett, WA 98201
Or you may pay securely online via PayPal:
Make a payment of $2195:
Come join us on our first yoga retreat to the magical land of Peru. This will be a magical trip with yoga, meditation, healing sacred sites, hiking and more
Starts: 04/01/2018
Ends: 04/11/2018