Bali Yoga Retreat
Join us for an AMAZING retreat in Bali, Indonesia
Two dates:
April 2-12, 2019 (this trip may be full) or …
April 14-24, 2019 (3 spaces available)

$1,995 for 10 nights
Join Roy Holman and Liz Gross for a trip of a lifetime!
Yoga in Bali
Wow! We are so excited about this trip. People often ask us "what is your favorite trip?" In truth, we do not have one, as we LOVE all the places and people where we go. However ….. Bali is special. AND, this will be our BEST BALI RETREAT so far, as we really did some upgrades, changed all the hotels, added some perks, and it will be awesome!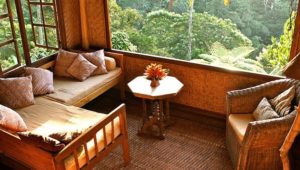 Come join us on our fourth yoga retreat to the magical land of Bali, Indonesia. The Balinese people truly touched our heart on our visits in 2014, 2015 and 2016. Spirit, artistry, kindness and balanced feminine and masculine energy are infused into every aspect of life there. Bali may well be the yoga retreat capital of the world, and we have found the most awesome way to explore Bali!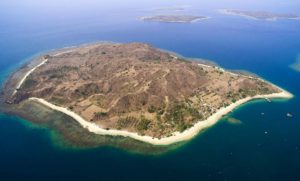 We will have three trips in one really, with 7 days on Bali, including 4 at the incredible Sarinbuana Eco Retreat Center in the highlands of central Bali. Sarinbuana gets rave reviews on TripAdvisor, and is run by a wonderful, helpful, friendly, passionate, ecologically conscious  staff.  The hosts have a gift for helping us connect with the wonderful local people, which makes it a special journey.  We will receive three healthy meals a day at Saribuena as well as at Gili Asahan.
"I must say this was an enlightening experience, the people, the food, the location, the yoga made for a holiday close to the heart. Thank you so much!"
Sarah, Canada
Theme: How to Meditate & Lessons from Rumi
We will include a focus on practical meditation, how to access the truth of who you are. We will include breath and mindfulness techniques not just to calm and center, but to go further, to awaken to who we truly are.  We will also weave in and explore the wonderful poetry and lessons of Rumi, the enlightened 14th century mystic, who speaks of balancing head with heart, being a child, being in awe, and "escaping the forehead pressure of the mind.".
Accommodations
We will be staying in four different retreat centers on this trip, all wonderful. We first stay 3 nights on the amazing tiny, tropical island of Gili Asahan, just a two hour boat ride from Bali. With no cars, the method of transportation is by foot or horse-drawn carriage. This is similar to one of our other favorite annual destinations, Yelapa, Mexico, where there are no cars. On the island of Gili Asahan we will stay at the beautiful  Gili Asahan Eco Center.  We only share this remote island with a few local fisherman.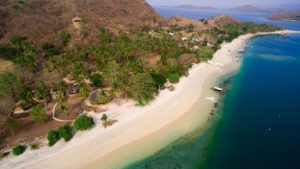 But this is not exactly Giligan's island, as we will have wonderful beachfront accommodations, an amazing yoga palapa with 360 degree view above the surrounding waters, and great food. As their web site states: "It is our pleasure to welcome you and share the preserved wild beauty of Lombok Barats Gili archipelago. Sun, sea, sand, fish, coral, birdsongs and the cool breeze making its way through the leaves and caressing your tanned and rejuvenated skin.Sunrises and sunsets away from everything submerged in nature without giving up on the comforts of a cozy yet luxurious room and freshly fished sea food cooked at our restaurant Nautilus."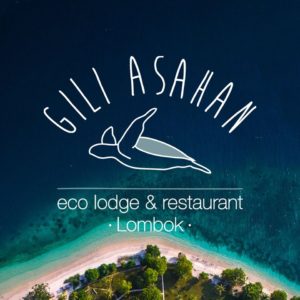 The tranquil waters surrounding the island are perfect for snorkeling and diving and a great place to swim with turtles. We have use of the round yoga palapa, with daily classes by Roy, but also opportunity to take classes from Liz Gross, who is also a vibrational medicine practitioner and yoga teacher…… And ….our next stop is Ubud, the arts and spiritual center made famous by the book and movie, Eat, Pray, Love. We added two nights in the yoga center of Ubud, where we will attend a powerful water ritual, visit the Monkey Forest, taste local dishes, and shop for amazing local goodies. We stay at Swasti Eco Cottages.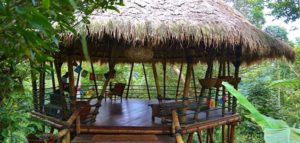 Sarinbuana Eco Lodge is where we stay for the last four nights in the Bali highlands. The rooms are beautiful, and they also have an incredible, elevated yoga space, overlooking the jungle, for our yoga with Roy and Liz. This part of the trip includes 3 meals a day for the 4 days — delicious healthy food. Our group will bring a maximum of 17 people, so it will not be a big group, more intimate. Again, for our 4 nights at Saribuana and the 3 nights on the island of Gili Asahan you will receive 3 meals a day. The food at Sarbuana is organic and right out of the garden, and they are meticulous about healthy details.
Itinerary for 11 Day Trip
Note there is an optional snorkel day before trip officially begins below, where we take a boat to a great snorkel spot to swim with manta rays and enjoy clear waters. This costs another $150, and includes one night hotel, boat trip, transfers, snorkel gear, guides, lunch, water. For this add-on, plan to arrive April 1 for group one, and April 13 for group two.
Day 1: Fly into Denpasar, where a taxi or shuttle will take you to your hotel in Sanur just 20 minutes from the airport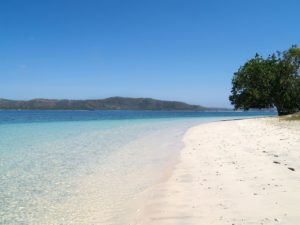 .
Day 2: B-fast, then 2 hour beautiful boat ride to the tiny car-less island of Gili Asahan, where we spend 3 nights, with yoga, snorkeling, etc.
Day 3: Morning Yoga, B-fast, spend day relaxing, wandering, sunning, swimming eating amazing food! Healing playshop.
Day 4: Morning yoga, B-fast, Snorkel boat trip, seeing turtles, etc. .
Day 5: Morning yoga, B-fast & lunch, then catch boat back to Bali, shuttle to Ubud for two nights yoga, shopping, eating, water ritual, monkey forest .
Day 6: Day in Ubud: water ritual, yoga, maybe massage or reflexology (inexpensive), great food.
Day 7: Shuttle to the mountains of Bali to Sarinbuana Eco Lodge for 4 nights of heaven! Yoga, hiking, great food, waterfalls …..
Day 8 – 10: same as above: massage, hike, garden tour, yoga, and other optional trips and services and healing.
Day 11: Yoga, breakfast. Shuttles to airport for flights home, unless you cannot leave!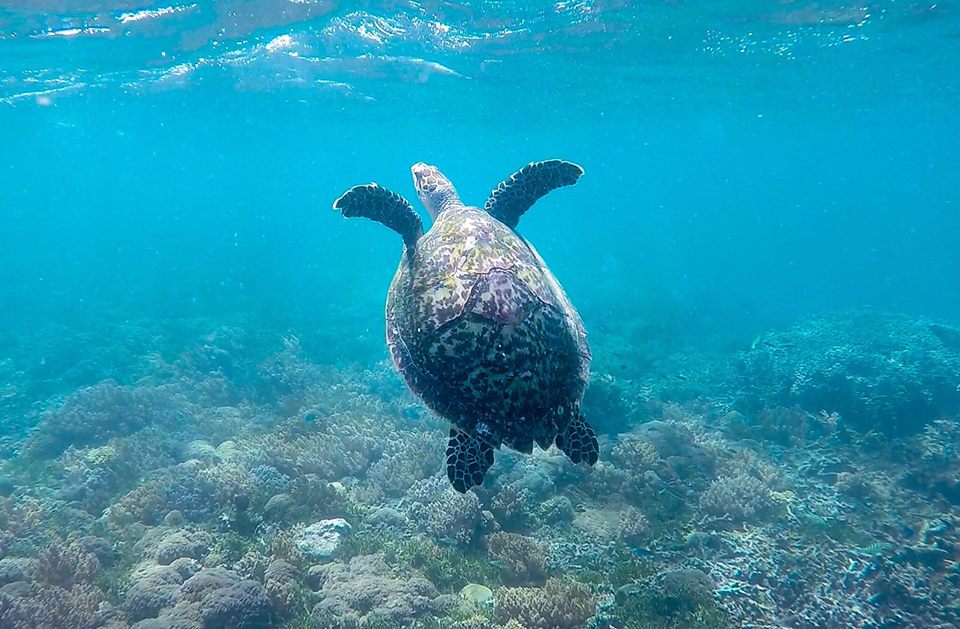 The retreat was exactly what I needed.  A beautiful blend of yoga, spiritual, fellowship, cultural, fun, rest and relaxation.  The deep spiritual work changed me. I am in greater touch with me and actually taking steps to shift my life more in line with my authentic self. I appreciate the opportunity to become a Oneness Blessing giver. I receive so much joy from giving blessings.  Roy and Liz are the perfect guides!
Denise, Chicago, 2015 Bali Retreat
What is included – price includes: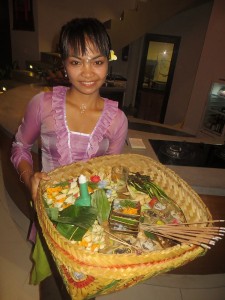 10 nights accommodations (usually two to a room): one night in Sanur, three on the island of Gili Asahan, two in Ubud and four in the mountains of Bali at Sarinbuana
Most meals. including 3 meals a day for 7 of the days, as well as all breakfasts
Daily morning (and some afternoon) yoga classes by Roy and Liz,
Playshops / workshops / Earth Ceremony
Bali ground transportation
Water transportation to and from Gili Asahan island
Ubud water ritual
Organic garden tour at Sarinbuana
One delicious massage each, ahhhhhh
Guided mountain hike
One boat snorkel trip on Gili Asahan
Shuttle back to the airport
Other activities to consider on Bali: bike or hike trips, cooking class, massage, reflexology …
Note: Take off an additional $50 if you have taken an international retreat with me!
holmanhealth@gmail.com         Roy Holman (425) 303-8150
You might consider purchasing travel & flight insurance, if you are concerned about health or cancelation. 

One highly rated company is InsureMyTrip.com  although there are many others.
Checks can be sent with REGISTRATION to: Roy Holman, 1917 Rockefeller Ave, Everett, WA 98201
Or you may pay securely online via PayPal:
Make a payment of $1995:
Make a payment of $1945 (previous international retreat attendees):
Walked away from Roy's 2015 Bali Retreat feeling blessed and full of grace. Another testament of how beneficial it is to follow your spirit as I came across this retreat during a random search online. His retreat was a yoga retreat in every sense of the word. Roy and the group provided an atmosphere where being transparent felt safe. The morning and afternoon asanas were great but it was the encouragement for spiritual growth and self discovery that made this retreat so meaningful to me. And in the spirit of balance and harmony, we were given plenty of free time for exploring Bali and having some fun.
Ronda, Australia
[schema type="event" evtype="Event" url="https://holmanhealthconnections.com/bali-indonesia-yoga-retreat/" name="Bali Yoga Retreat" description="Come join us on our fourth yoga retreat to the magical land of Bali, Indonesia. The Balinese people truly touched our heart on our visits in 2014, 2015 and 2016. Spirit and balanced feminine and masculine energy is infused in every aspect of life there. Bali may well be the yoga retreat capital of the world, and we have found the most awesome way to explore Bali!" sdate="2019-4-14″ edate="2019-4-24″ street="Pantai Purnama 42″ city="Sukawati" state="Bali" country="ID" ]