Yoga Meditation Hiking Retreat Day
February 17, 2024 – 9am – 4pm
Mountain Loop Highway: Old Sauk River Trail
(1.5 hours north of Seattle)


Price 
$75 per person
Includes
Guided hike with guided meditations and some gentle riverside yoga and forest bathing (the forest bathing is donated free from the generous forest!). Come escape your indoor, electronic and wired world and get some fresh air, move your body, and meet some good people.
Details
We will start with some fresh ginger tea at our home in North Everett (optional), with a short opening meditation. Then we carpool from Everett (or wherever you live if possible). It is an hour drive north of Everett. We will meet around 9am in Everett, and return around 4pm. Bring your own lunch. We will bring delicious healthy desserts.
Hike Theme
The theme or focus for this hiking meditation day will be Living a Righteous Life. With humility (not shame) and courage (but not arrogance or ego), we will explore our life in relation to all life and people and Spirit. How can I align with Divine, use my body and life as an instrument of peace and love. How can we align our words, our work, our actions with our soul?
What we will do:
On both dates, we will hike about 5 miles round trip, little elevation gain. We will mix in some walking meditations, and do some riverside standing yoga poses. We will eat lunch on the hike, so please pack a lunch. We will provide healthy dessert. On the July hike, some of us may choose to take a cold river plunge! Great for the immune system! (maybe even on the February winter hike??)
Trail and Road conditions:
The road is paved and an easy drive. In the summer hike, you have the option or returning over the Mountain Loop Highway, beautiful, but part of it is unpaved with some potholes. The trail itself is normally in great condition, pretty flat, a great trail for meditation walks.
Teachers and hike leaders: Roy & Liz
Click here form more info on Instructors
Roy & Liz have been teaching meditation for many years, and Roy has led hikes professionally with various organizations.
Who attends
You! We usually have about 6-10 people, a chance to make new friends and connect, but also quiet time to walk and meditate.
Registration note: Please just fill out the basics, what we might need to know, thanks.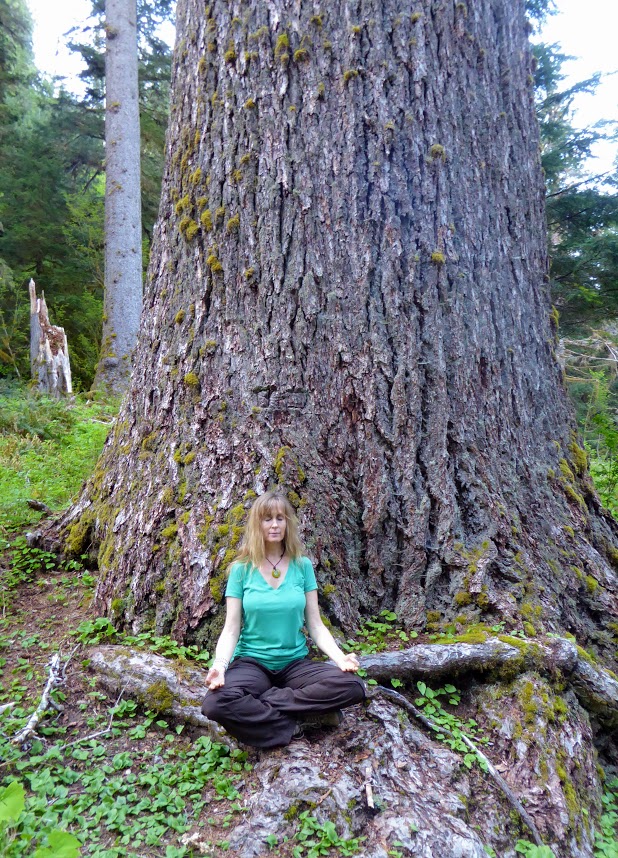 A journey is best measured in friends, not in miles.