Hot Springs, Montana
Healing Retreat
Yoga, Meditation, Nutrition, Healing, Hiking, Soaking
in some of the most Healing Mineral Baths on Earth!
 September 10-16, 2023
Price includes:
♥  Two teachers to support you for your healing retreat
♥  Luxurious lodging at Sophia Springs Retreat Center
♥  Two healthy, organic, delicious meals a day
♥  Hot Healing Mineral Baths – available all day, every day
♥  Yoga, Meditation, Healing, Detox & Nutrition classes
♥  Guided Hikes, visit to Rainbow Lake and waterfall
♥  Glacier National Park visit, Bison Reserve visit
♥  Regular check-ins, meditations, and discussion groups
♥  Time to relax, rejuvenate, read, other healing options available ….
Room Options:
$1,200: Shared luxury suite, private bath (triple occupancy, but only one queen bed and one sofa bed to share), kitchen
$1,500: Shared luxury suite, private bath (double occupancy), kitchen
$2,200: Private luxury suite all to yourself, private bath, kitchen
"You took good care of everyone – exceptionally!"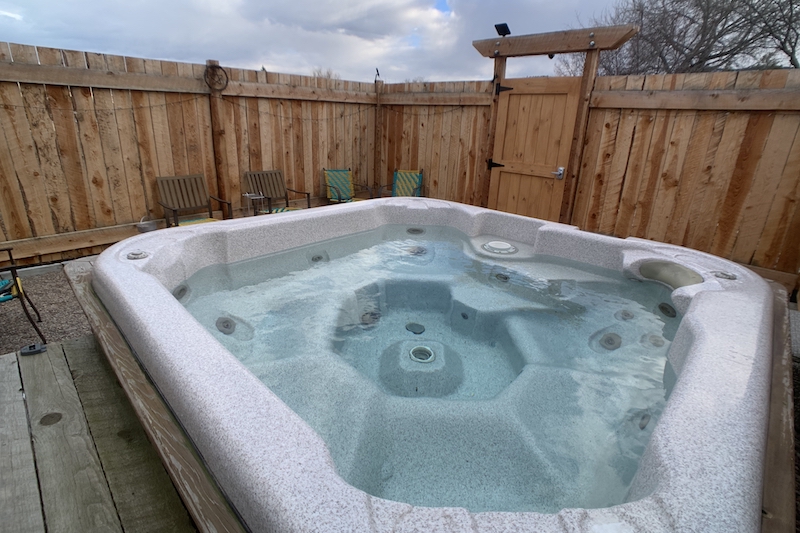 Why Hot Springs, Montana?
Liz and I "accidentally" (as in guided!) discovered this little gem of a town while returning from Glacier National Park in 2021. We stopped for a quick soak, and ended up staying the night. Since then, we have been back twice, so impressed with the healing properties of the mineral water, and the kindness of the people.
The water is rated second in the entire world. Their motto in Hot Springs is "Limp in, Leap out!" The town itself is tiny and unpretentious. People move slow, have time to talk and connect, and are genuine. There are deer and wild turkey roaming the streets!
While the town is nothing fancy, our Sophia Springs Lodging is new, luxurious, clean and awesome. There are nice suites for 2 or 3 people, and a guest house with two bedrooms, with two queen beds in each room. There are two natural mineral soaking tubs for our use.
What will we do?
Mostly, we will just "be". Hot Springs is an awesome spot to just hang out, slow down, and soak, heal, detoxify, rest and rejuvenate. To assist your healing, we will lead daily slow flow body movement classes, lead some prayerful meditations, teach a healthy food and nutrition workshop, a detoxification workshop, a healing class, while still leaving time for the precious hot springs soaks (either right in our own tubs at Sophia, or in the local springs around town).
We will also have some wonderful healing options: NeurOptimal Brain Training technology, Rapid Release (for clearing scar tissue and tight muscles) and Biopulsar readings (to see your real time chakra and aura ratings). Extra fee for these options.
For those who want to "do" a bit more, we will offer a one day and night trip to Glacier National Park, one of the best parks in the country, and take a hike or two. We will also take a one hour drive to the Bison Range, and also visit the Garden of the 1000 Buddhas for a sacred walk. We might sneak in a lake swim as well. There is also a short but steep hike for a view of Hot Springs (3 miles round trip).
What about Food?
We will be preparing bountiful healthy breakfasts (eggs, oatmeal, granola, fruits, nuts, yogurt, coffee, tea, etc.) and one second meal (either lunch or dinner). For those who desire a third meal, we have good news: you have a nice kitchen available, and there is a wonderful organic food co-op with a cafe that makes amazing sandwiches, soups, salads, etc. There is also a good dinner spot (although, again, most dinners are included).
Arrival and Transport
Hot Springs, Montana is located in Western Montana, under 1.5 hours from Missoula, the closest major airport. We probably won't be renting a van for this week, so please plan to drive or rent a car. If you need a ride to or from the airport, we will do our best to either line you up with someone with a car, or possibly pick you up ($50 each way).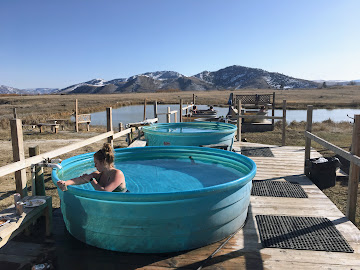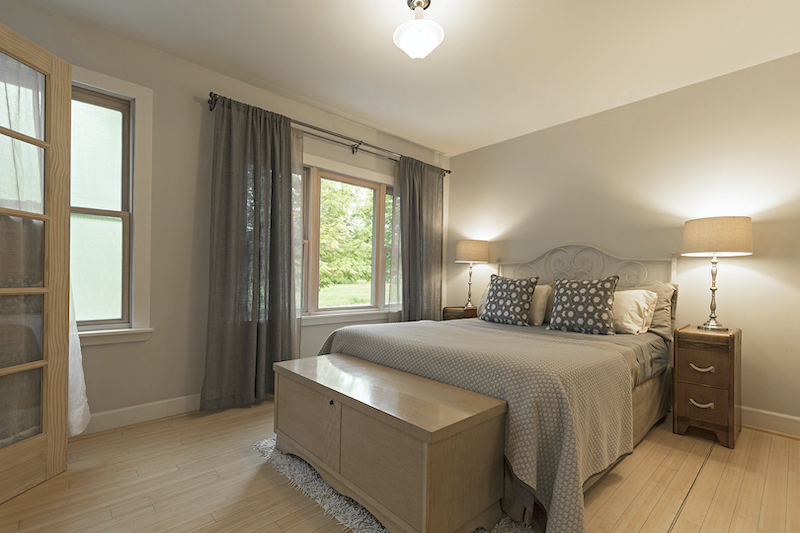 "Doing is never enough if you neglect being."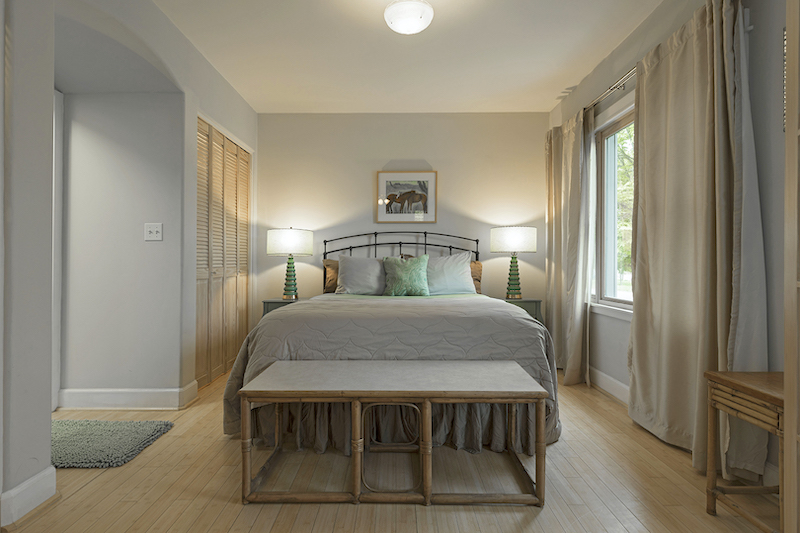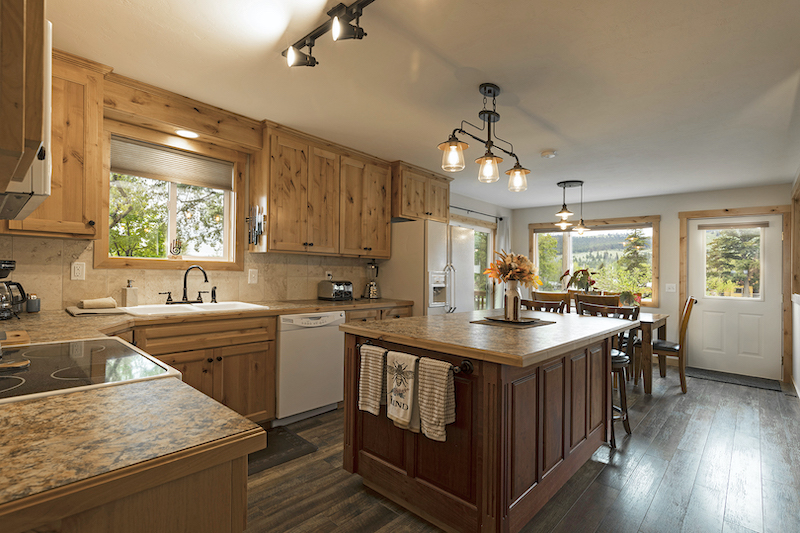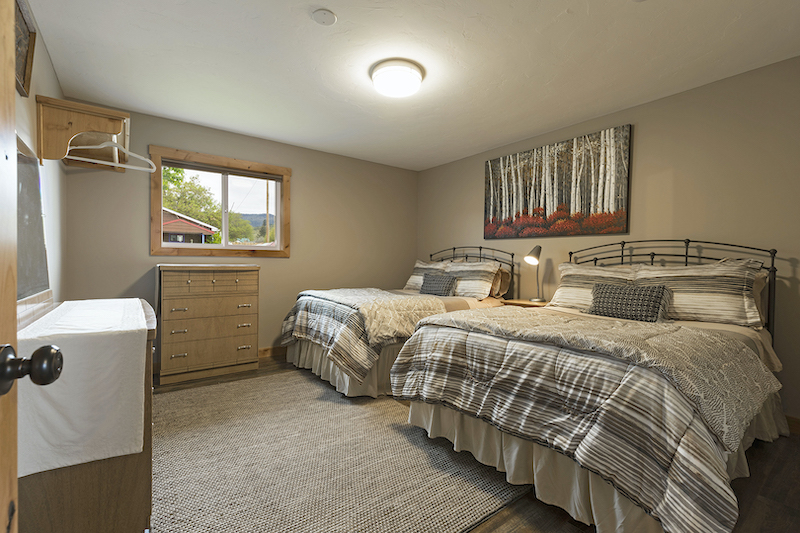 What does trip look like? What are the details?
Arrival: You may arrive anytime the afternoon of Sunday, September 10th. Options: Fly into Missoula International Airport, where you can rent a car. Or we might be able to pick you up for an extra fee if time and space allows (we will NOT have a rental van, just our Honda!). Note: We are happy to help you find carpool or rental friends to save gas and costs
Sunday: We will settle in for an orientation, dinner by Liz, evening class on the Heart of Healing, and of course a good hot soak. 
Monday: Morning hot soak, coffee or tea, then Breakfast (included), workshop on detoxification, lunch break, more soak time, afternoon slow flow body movement, dinner by Liz, more soak time.
Tuesday: Morning coffee or tea, then Breakfast (included), soaking time, then drive to Rainbow Lake for swim and short hike to waterfall. Lunch and soak at Wild Horse Hot Springs. Body movement class, then dinner by Roy.
Wednesday: Morning coffee or tea, then Breakfast, soaking time, then one hour drive to bison range. (Bring lunch). Later we will have a nutrition class and then dinner (Liz).
Thursday: Morning coffee or tea, then Breakfast (included), Syme's Social Soak time, Anaerobic fermentation cooking class by Liz, or other activity, body movement class, then dinner on our own or out together.
Friday: Morning soak, coffee or tea, then Breakfast (included), then pack up (packed lunch included) and drive to Glacier National Park, staying at KOA in St Mary's, East Glacier. We will enjoy views enroute, and a hike, dinner out?
Saturday: Morning coffee or tea, breakfast (included), morning hike, end of trip.
Note: We encourage you to leave a bit of space at the end, not having to rush off, and ideally leave some time in your schedule Sunday night and Monday, to integrate, settle in to the new you, the next stage of your adventure.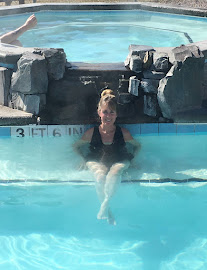 Your guides: Liz Gross and Roy Holman
Your guides will be Liz Gross and Roy Holman. Both have a passion for assisting people in healing and awakening. Liz uses a variety of techniques, tools, and technologies for healing, and Roy has over 20 years of teaching body movement, meditation and healing.