Peru, Machu Picchu Retreat
Sacred Valley Yoga 
May 4-14, 2024
$1,995 per person for 10 Nights – double or triple occupancy
$1,895 per person 4-6 in dorm room
Please note: To assure that we acquire all the reservations and Machu Picchu entry tickets, it helps us greatly to get your registration as soon as possible. Please do not hesitate if you wish to attend.
Join Roy Holman & Liz Gross for a trip of a lifetime!
Yoga, Hiking, Meditation and Sacred Ceremony
This will be our third visit to the Sacred Valley of Peru!  We love the energy of the valley and of course Machu Picchu. We also have an optional 4 day visit to Lake Titicaca.
It was truly a magical trip from beginning to end – people, food, and sacred valley were absolutely the best!  Do it, you won't have any regrets! I'm still daydreaming about the peace and beauty of all the ruins/terraces.  Peru came home with me. 
Main Trip:
Yoga Retreat and Sacred Sites: Includes 10 nights in the Sacred Valley, yoga, meditation classes, and Machu Picchu visit: May 4 -14, 2021. $1,995
Optional Add-on:
Lake Titicaca: 4 nights May 14-18  ……………………………… $495
Can't wait until 2021? My friend Ashera is leading a retreat to Peru this May 2020. She has tons of experience leading sacred journeys like ours. Here is the link to her Peru retreat.
Yoga Retreat Theme: Facing, Feeling and Clearing the Fear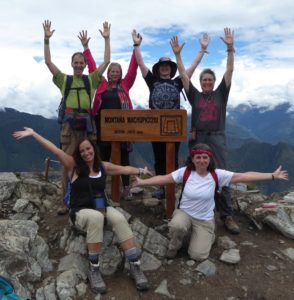 As my teacher in India, Sri Bhagavan said, ""Fear is the greatest obstacle on the spiritual path. Confront your fears." On this retreat, we will explore our various fears and their many faces: anxiety, apprehension, worry, control, and settling for less than full on living. Do not worry, we won't force anyone to do anything wild, although we will invite those who are willing to walk through a very short cave at the end of the retreat, at the sacred site of Saqsaywaman near Cusco.
At the same time, it is crucial that we do not get stuck in lower vibration fear and worry as we move forward into this shift on Earth into a New Paradigm of higher energy and joy and love.
Why Peru, Machu Picchu and the Sacred Valley?
Machu Picchu lies at the far end of the Sacred Valley. This sacred Incan site is the most visited anc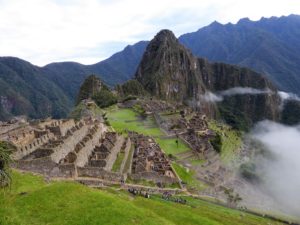 ient ruins in the hemisphere. Machu Picchu is like a magnet, attracting mystics, yogis and adventurist from all over the world. This 15th century sacred site was kept hidden from the invading Spaniards, only discovered by the West in the early 20th century.
But the Sacred Valley is so much more than Machu Picchu. What awaits us are amazing villages, temples, ruins, waterfalls, hikes, ceremony along the Urubamba River and surrounded by majestic mountains. We will visit during the dry season, without the rains, with cool mornings and warm sunny days.
Accommodations and Meals
At l
eft is a picture of the yoga dome.
Accommodations are double or triple occupancy, with a couple dorms available for $100 less per person. Our home for 7 of the 10 nights is Quinsacocha, which translates as "Three Worlds". Quinsacocha is the perfect place for our visit to the Sacred Valley. It is located near Urubamba, in the heart of the sacred valley, within range of all the amazing villages, hikes and Machu Picchu itself. It has amazing food, fresh from the organic garden. The rooms are spacious and comfortable. The yoga space is sacred and cozy. What drew us mostly was the warmth and kindness of the hosts. Ilse is from South Africa and her partner is Peruvian. Their new baby is named Gorka!  Ilse will also teach one of the classes for us.
Your guides for the yoga retreat part of this trip: Roy Holman and Liz Gross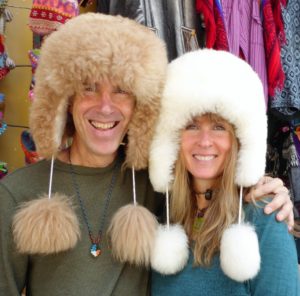 The Peru retreat was amazing! It was more than I had ever anticipated. Every day had something wonderful to offer – morning yoga, incredible day trips, opportunities to learn from the local residents, meaningful workshops, and delicious Peruvian meals shared with wonderful yogis. I left renewed, hopeful, and with a bubble of positive energy around me that I continue to share with my family and friends. 
Itinerary for 11 Day Yoga Retreat 
Note: Included are all activities, guides, entry fees, transport, classes, lodging and meals (3 meals a day for the first 7 days). Down below you will see some listings of activities, options and meals NOT included.
Day 1: Sunday, May 2
Shuttle picks you up at airport in Cusco
Arrive in van from Cuzco to Kinsapacha Retreat
Gentle Yoga (Roy)
Easy day to adjust to altitude. Lunch, then Dinner
Intros / Orientation / Meditation
Day 2:
Morning gentle yoga (Roy) then B-fast
Breakfast, short hike, then Lunch
Earth Ceremony
Gentle afternoon Yoga (Liz)
Dinner
Day 3:
Meditation, then Yoga (Roy) then B-fast
Tipon: Temple of the Waters Despacho ceremony (Don Basillio)
Pisac Market
Afternoon yoga (Liz), then dinner
Day 4:
Meditation, then morning Yoga (Roy)
B-Fast
Playshop: From Fear to Courage
Ha Ha Yoga
Yoga (Liz)
Dinner
Day 5:
Meditation / Yoga (Roy) then B-fast
Quinsacocha hike, meditation
Pisac ruins visit
Dinner at Kinsapacha
Day 6:
Meditation, Yoga (Roy), then B-fast
Playshop: Aligning with Divine
Free Time, lunch
Healing options with Liz

Dinner
Day 7:
Meditation, then Morning Yoga (Liz)
Lunch at hotel, Yoga in afternoon (Roy)
Dinner, Kirtan
Last night at retreat center
Day 8:
Meditation option, then Morning Yoga (Roy), b-fast
Shuttle to Ollantaytambo (ruins, market)
Option hike to Machu Picchu on Inca Trail
or … train to Aguas Calientes (near Machu Picchu)
We all spend night in Aguas Calientes
Day 9:
Early departure for Machu Picchu!
Later, depart on train to Ollantaytambo
Spend night in Ollantaytambo, visit ruins
Day 10:
Shuttle to Sacsaywaman sacred ruins and fear-facing in cave!
Shuttle to Cusco, check into Rumi Punku Hotel
Last night in Cusco

Day 11:
Depart for airport or other options
Optional Add ons before regular trip:
Lake Titicaca visit (4 night trip May 12-16) $495)
Note: You might consider purchasing travel & flight insurance, if you are concerned about health or cancelation. 

One highly rated company is InsureMyTrip.com  although there are many others.
Summary of what Package Price includes:
Note: Machu Picchu and the Sacred Valley are now very costly. Our prices are lower than most tours, without sacrificing quality.
10 nights: 7 nights in the Sacred Valley at Kinsapacha, 1 night in Ollantaytambo, 1 night Aguas Calientes, and 1 night in Cusco
All Yoga, meditation and various other classes, workshops
Retreat Leaders Roy & Liz and local guides Valerio, Don Basilio, etc.
Domestic transportation: Vans, buses (you may have to cover one taxi to airport, inexpensive)
Train ride to/from Aguas Calientes
Machu Picchu bus, entrance fee and guided tour
Machu Picchu options: Mountain hike, etc.
Airport transfers from Cusco
Entrance tickets to various ruins, Sacred Valley sites
Andean wisdom keeper blessings and ceremonies
Guided trip to Pisac, Tipon, &  Quinsacocha with sacred ceremonies
All meals except for about three lunches and three dinners
Not included / Extra costs and options:
Airfare to and from Lima / Cuzco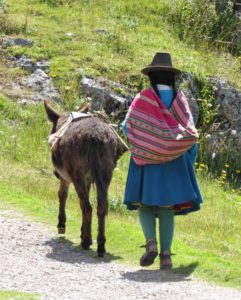 Meals: six meals after leaving Kinsapacha (Days 8, 9 & 10)
Alcoholic beverages (but no alcohol at retreat center please)
Gratuities to guides (maybe 60 total)
Options and added trips listed above
Extra activity options:
Inca Trail one day hike: 8 miles, $150 extra includes guide
Cocoa Readings ($60)
Coaching or healing sessions with Liz or Roy (various pricing)
Sweat Lodge ceremony (approx $35)
Travel Details
Note: I will give more in depth details by phone, ZOOM video call, and email, but this should get you started: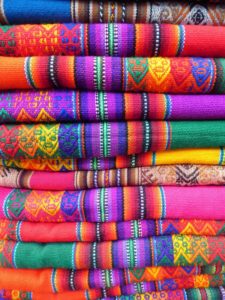 * Plan to arrive in Cusco, Peru, by May 2, morning or mid-day latest. We will pick you up in Cusco at the airport that morning or early afternoon. Details later.
* We have to fly through Lima, but, rather than stay there, just continue to Cuzco. In other words, we look for flights to Cuzco, with a stop in Lima just briefly (hopefully).  More on this later.
* Normally around $1,300 round trip total (from Seattle area), but sometimes we find bargains under $1,000. We often fly out of Vancouver rather than Seattle (for those in the NW area), often $300 cheaper.
* Our hosts suggest not staying the first night in Cuzco, as the altitude is too high, a bit of a shock, so our first night will be at the retreat center, 2,000 feet lower, in the sacred valley:
* There will be an option to stay a few days after, for those who want to explore Lake Titicaca.
I have been on several other yoga retreats and can say that this one with Roy and Liz in Peru was beyond my expectations in many ways. From the sound bath and despacho ceremonies to hiking in ancient ruins and yoga classes in the gorgeous temple at Sach'a Munay, it was amazing.
——————————————————————————————————————————————————
Note: For the Yoga Retreat, Take off an additional $50 if you have taken an international retreat with me!
holmanhealth@gmail.com         Roy Holman (425) 422-0023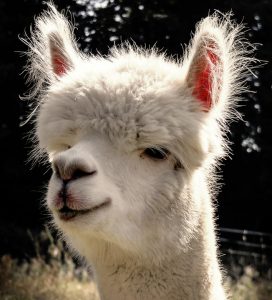 Checks can be sent with REGISTRATION to: Roy Holman, 1917 Rockefeller Ave, Everett, WA 98201
Or you may pay securely online via PayPal:
Make a payment of $1995: