Yoga Retreat
Lake Atitlan, Guatemala
January 12-20, 2019
(Shorter trip)
$1,595 ($1,495 early bird deposit by Sept 1) includes: 8 night's hotel, ground transport, classes, most meals, shaman ceremony, lake village visit……..
Or …
January 9-20, 2019 (Longer Trip)
add on 3 nights to make it an 11 night trip, includes in-country flight to Tikal and Yaxha Mayan ruins visit, wildlife, hiking. $1,995 ($1,895 early bird deposit by Sept 1)
Theme: Surrendering egoic mind to Heart / Divine Mind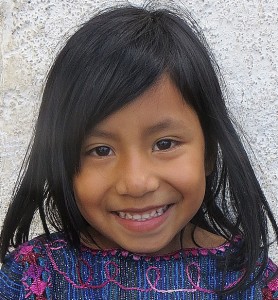 We will discuss and offer teachings and exercises for surrendering our egoic mind to our Divine mind, from "Small self" to Higher Self", balancing head with heart. In our opinion, this is the most important teaching we can offer and explore. Much of the world gives its power away to false gurus and to mainstream cultural messages. We will teach tools to align with the highest truth moment by moment.
Where is Lake Atitlan , Guatemala and why would I want to go there?
Guatemala, the land of eternal spring, is located on the southern border of Mexico. It is the only country in Central America that still has a largely Indian population, which still holds true to its Mayan culture, religion, costume, and community values.
Lake Atitlan is located in the heart of the Guatemalan highlands. It is located just a short boat ride from Panajachel, a good town for shopping. The lake is spectacular, enchanting, and ringed with volcanoes, mountains and Indian villages. It's an amazing place to sit and be still, while enjoying the stunning displays of light upon the water.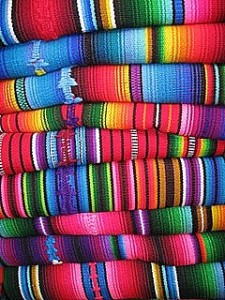 Lake Atitlan, is our home for 5 nights, at the beautiful Lomas de Tzununa .  The retreat center offers incredible views of Lake Atitlan and its majestic volcanos from our very own rooms.  Few distractions and little noise. Delicious Guatemalan meals are included. Wonderful setting for our sunrise and sunset yoga, guided meditations, and playshops. Also hikes, village visits and other options, with still plenty of time for reading, relaxing, and reflecting. We offer comfortable and clean accommodations, cultural experience, affordable travel, full country tour, gorgeous settings, delicious food, compassionate teachings, sacred ceremony and rituals, and personal service.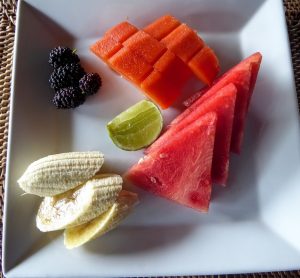 This trip is more than a yoga retreat, and will include a tour and cultural introduction to Guatemala and its amazing Mayan Indians. Roy lived in Guatemala for over 2 years, and speaks Spanish, and has already led 6 yoga retreats to Guatemala. We will also stay 3 nights in Antigua, and if you include the recommended extra 3 days, 1 in Guatemala City, 1 in Tikal, 1 in Yaxha. The Tikal & Yaxha ruins visit includes a flight to and from Guatemala City.
Come join new friends who are exploring, healing, and growing. This retreat is appropriate for all levels of yoga and meditation experience.
We hope you can join us.
Day by Day General Itinerary for 11 Night Trip
Note: Most of the yoga, meditation and workshops will be during the 5 days on Lake Atitlan, and some in Antigua.
Day 1: Arrive in Guatemala City, spend one night not far from airport. Shuttle will pick you up.
Day 2: Early flight from Guatemala City to Flores for brunch, then El Sombrero Hotel on lake and ruins of Yaxha.
Day 3: Shuttle to Tikal ruins and a night at Tikal Inn (nice hotel with pool). Wildlife, ruins, pyramids and jungle walks.
Day 4: Shuttle back to Flores, return flight to Guatemala City and shuttle to Antigua for the night, eat out. Those doing shorter trip will meet us in Antigua.
Day 5: Morning yoga & meditation, breakfast, then Shuttle to Lake Atitlan and our hotel overlooking the lake. Afternoon yoga.
Day 6: No travel day. Morning yoga, breakfast, swim and lake time (pool or lake). Afternoon workshop. Dinner at hotel.
Day 7: Morning yoga, then visit local village. Meals at hotel.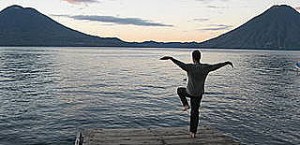 Day 8: Morning yoga, relax day, swim, kirtan chanting in evening. Meals at hotel.
Day 9: Yoga, Shaman ceremony and village visit. Meals at hotel.
Day 10: Morning yoga, breakfast, then shuttle back to Antigua for last two nights of eating, yoga, shopping, etc.
Day 11: Same as above Day 10
Day 12: Shuttle to airport in Guatemala City for return home
"I wanted to acknowledge the work that you do in regards to the retreats you lead. Your dedication and commitment is evident from the start, in terms of your planning and attention to detail. From there, the rewards only increase as your efforts in building community and allowing for both self growth and a wider arena of actualization unfold and become fruitful throughout each day's activities. To remain in integrity during such a process takes courage and a great deal of strength. Thank you for yours. Thank you for your heart, your spirit and your center of being. You truly make a difference."
 Your Instructors and Travel Guides
Click here for more info.  Roy Holman has practiced yoga and meditation for 20 years, and taught for 18 years. He has led over 60 retreats worldwide. He teaches a grounded, body-friendly, flowing, meditative Viniyoga-inspired style of yoga, and includes pranayama (breathing) and meditation. He teaches with compassion and joy. He also lived in Guatemala for 3 years doing human rights work until 1995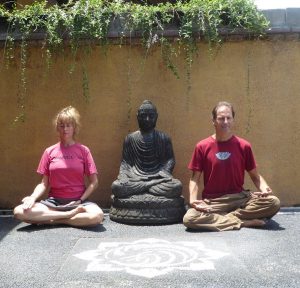 Liz Gross will teach yoga, meditation and energy work: "I believe all healing involves alignment of the soul with the body. When you're consciously in touch with the life energy within yourself, you have awareness & communication with the flow of energy that connects you to spirit. I feel very passionate about Vibrational Medicine and love working with others in this way & helping others to connect with their purpose and passion in life."
Please read more about Liz at her website
Vibrational Energy Medicine brings the physical, emotional, mental, & spiritual bodies back into balance, which opens the way for rebuilding the healing systems of the body.
Note: Please contact Roy prior to making air reservations for details.
What is included in your price
($1,995):  11 nights, with tikal flight and trip
or $1,595 for 8 nights, no Tikal flight
What is included:
Lodging: 11 night trip includes RT Flight Tikal in northern Guate, ruins visit with one night at Yaxha and one night in Tikal, 11 Nights Hotel total (double or triple occupancy). 8 night trip starts in Antigua Saturday, January 20th. Both trips include 5 nights at Lake Atitlan and 3 nights in Antigua. I can match you with other room mates.
Ground & Water transport: Van from & back to airport in Guatemala City, and to all other towns we visit.  Includes boat trip to / from hotel on lake. )
Retreat Meals: About half the meals are included, to give freedom to explore local cuisine. Open to suggestions and special requests and needs.
Classes: All Yoga, Meditation, Oneness Blessings, & Playshops
Mayan Shaman ceremony and group blessing by traditional Mayan elder.
Village Visit: Boat trip to a Mayan Indian village on lake.
Extra costs / options : Meals while traveling (food is quite inexpensive in Guatemala, maybe $150 total), souvenir shopping, suggested hotel tip for staff ($30 approx.), other tips, extra activities (other boat trips, massage, etc.).