"I want to express my deep gratitude to you for being my teacher/guide on this journey exploring my shadow. I feel so much support and acceptance from you, and every day more of my life energy is set free to express itself. I am feeling so much joy!"


Life Coaching
for Shift, Healing and Awakening
                  3 Session Special: $140
Call or visit for a FREE 15 minute consultation to get to know each other,
what HeartMath is, or what we might work on together.
Why get help
Let's be honest, life can be hard. The human experience at this amazing time of transition on Earth can be challenging, to say the least. As the Buddha famously said, "Life is suffering." However, he and the other yogis suggest that there is both a cause and cure for suffering. One way is to get help, and I am one of many "helpers" on the planet.
There is also a book by Michael Mirdad: You're not going crazy; you're waking up! If you feel you are going crazy, it might in fact be good news! You are awakening from the mediocrity and insanity of our "normal" world.
Personal note: Due to a painful childhood, I struggled at various times in my life with depression, anxiety, an eating disorder, self loathing, and a deep longing and hunger to find a path of joy and service. For about ten years, from age 40 to about 50, this all magnified, and I went through a deep, dark night of the soul. It was time to either die, or awaken. I chose life. With Divine grace, and the help of many friends, therapists, support groups, men's groups, eating disorder counseling, yoga, meditation, breath work, mindful eating, bodywork, nature, and many other healing modalities, I healed many of the old wounds and found my path as a teacher and healer. But understand that I, of course, do not heal anyone; grace does that, with a bit of effort and opening on your part.
What I offer
What I offer can be called many names: life coaching, soul coaching, life direction, spiritual counseling, yoga training . . .. I like to go to the roots of issues, even if it means finding another person to help you go deeper, as there are so many specialists and healers available. I am not necessarily interested in maintaining your business or keeping you as a client, but in being of service, providing a "jump start", whatever that means and however that unfolds. I am a certified Heartmath coach (see below) and I have learned much on my inner journey, and from my trainings and studies in yoga, meditation, hands-on energy healing, reflexology, nutrition, Oneness, and other healing modalities. I like to provide a well-rounded "life practice," as I have personally benefited from so many healers and practices in my life. Everything has its place, but I prefer not to provide band aids, but life tools and an invitation to deep feeling, healing, and awakening. The world needs you in your power and passion!
Typical Session
Sessions are by phone, skype, or in person. We can work with or without the Heartmath (see below). My style is kind, supportive, and I offer a combo of insights and reflection, energy support, and tools to take with you. While each visit and each individual is different, I like to start with a few minutes of breath-meditation. From there, the session could include: HeartMath (see below). Attunement (holding a space of grace to align with divine, and inviting you to entrain to your "sacred center"), listening, offering insights, and setting you up with a personal home practice with numerous possibilities: yoga, breath, meditation, changing thoughts, nutrition, etc.
In July of 2018 I was certified as a HeartMath Coach. HeartMath is a wonderful group I have had my eyes on for years. They offer a beautifully simple yet profound assortment of tools to help us find coherence and resilience in all areas of our lives. In a typical session, I can use the technology to hook you up for a quick 5 minute reading to determine your heart coherence and overall energy state. I then teach you a couple very simple but extremely effective tools you can use at any time, eyes open or closed, when calm or stressed, to recharge your inner battery, find your center and live at a more optional level of coherence. In yoga we call this centering or being present. This helps us align physically, mentally, emotionally and spiritually.
HeartMath's mission is:
"To help people bring their physical, mental and emotional systems into balanced alignment with their heart's intuitive guidance. This unfolds the steps to fulfillment through becoming 'who we truly are'- heart-empowered individuals who choose the way of love, demonstrated through compassionate care for the wellbeing of others, ourselves and Planet Earth."
Studies conducted with over 11,500* people have shown improvements in mental & emotional well-being in just 6-9 weeks using HeartMath training and technology:
24% improvement in the ability to focus
30% improvement in sleep
38% improvement in calmness
46% drop in anxiety
48% drop in fatigue
56% drop in depression
Shift Happens
This is a time of tremendous change on Earth, and it is only going to accelerate. My passion is assisting you to not only survive, but thrive during this shiftand help co-create a New Earth paradigm. It can help to have a "bird's eye" view and understanding of what the heck is going on! Each individual is unique, and we each need different things at different times. While many of the healing techniques are timeless, I am particularly interested in sharing specific tools that may help you handle the current Earth shifts, deal with emotional turbulence, and ride the new and changing waves of energy. Key among these is breath work, some sort of spiritual practice, changing thought patterns and beliefs, watching what you eat, and not losing yourself in fear and the drama of our world.
Remember, you are worth taking care of! Your inner transformation adds to the global shift.
New Option: Join Liz and Roy together
Now Liz and I are also offering sessions with both of us accompanying you. We have found that we work well together, often seeing or feeling things and offering solutions that one of us alone does not sometimes get. It is also a nice balance of masculine-feminine energy. Sliding scale $75 – $125 hour.
Fees
Sliding scale to $50-75 an hour; you can decide what fits for you. Or both Liz and I $75 to $125 an hour.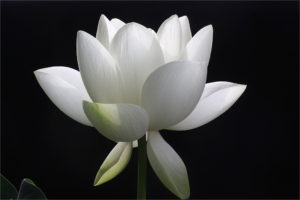 Location: Everett, WA
Times: I have more weekday day times available than evenings right now, but all is possible!
Referrals: For more counseling / therapy options, I recommend:
Liz Gross – wonderful healer, energy and vibrational medicine and coaching for your journey, 425-319-1594  http://holisticvibrationalhealing.com/
Laura Cryan – Seattle or Lynnwood – 206-579-1592 Psychotherapist, wonderful, loving presence