Yoga Meditation Hike
Walt Bailey Meadows
Experience the Healing Combo
of Yoga, Nature, Beauty and Community
 July 29, 2023 / $75
Price includes:
♥  Two teachers to support you for your healing retreat day
♥  Guided "Forest Bathing" Hike
♥  Guided Walking Meditations and Meadow Yoga
♥  Healthy, natural dessert!
Hike Details:
Meet: 8:00am at our home in Everett for some tea, short meditation, meet and greet. Or, you can meet us at the Verlot Ranger Station at 9:30am. We will finish hike around 3pm, home by 4 or 5ish
Trail: 4 miles round trip, 500 foot gain. Short hike, but trail has lots of roots and rocks, some ups and downs, so a good balance test and workout!
Yoga & Meditation: We will do some easy, standing poses in the beautiful meadows, and some guided meditations enroute.
Transport: Carpooling encouraged. Trailhead is 1.3 hours northwest of Seattle. Note: There is about 10 miles of dirt road, so good tires needed.
Register: Call 425-422-0023 or email Roy at Holmanhealth@gmail.com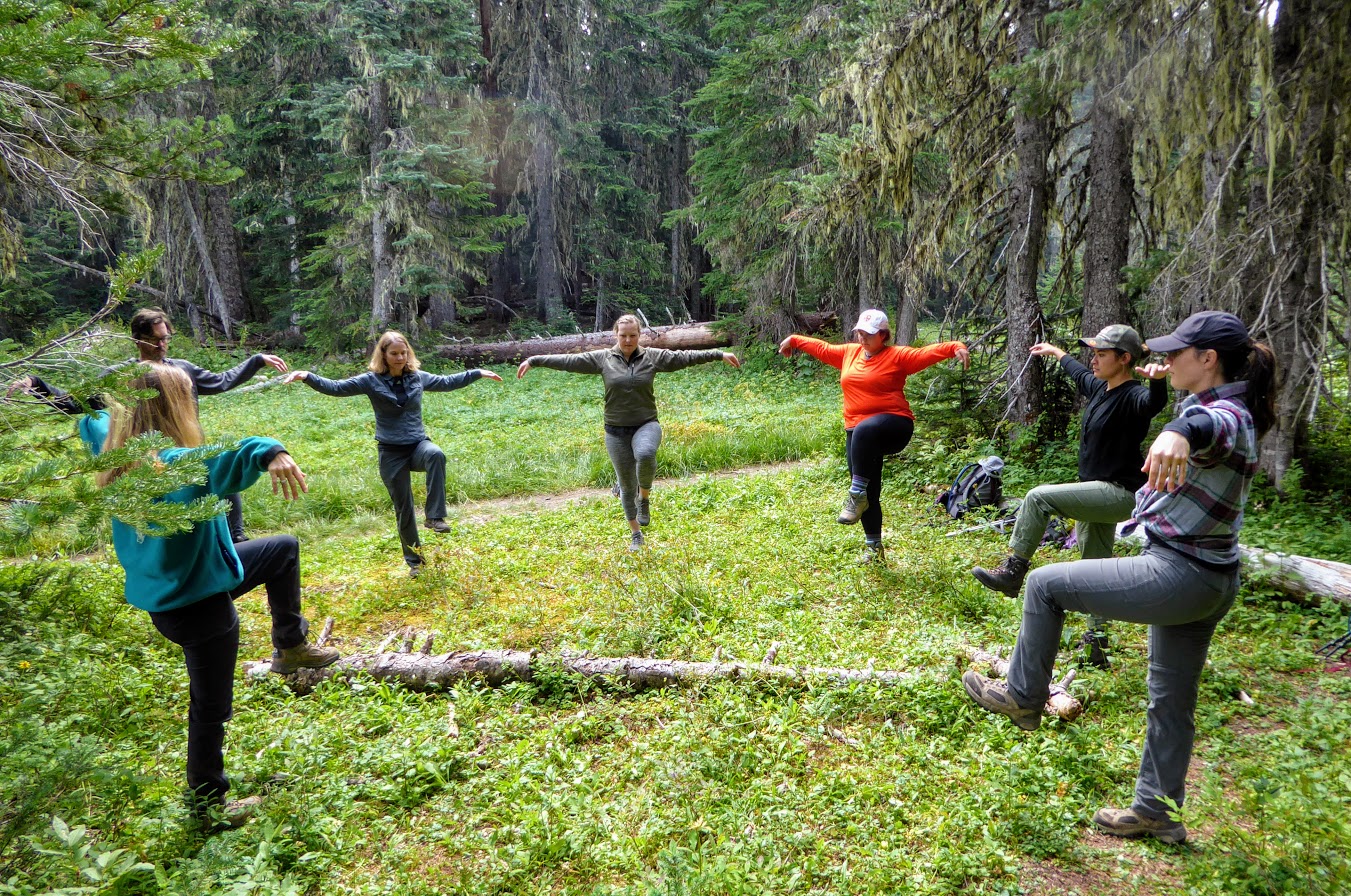 "You took good care of everyone – exceptionally!"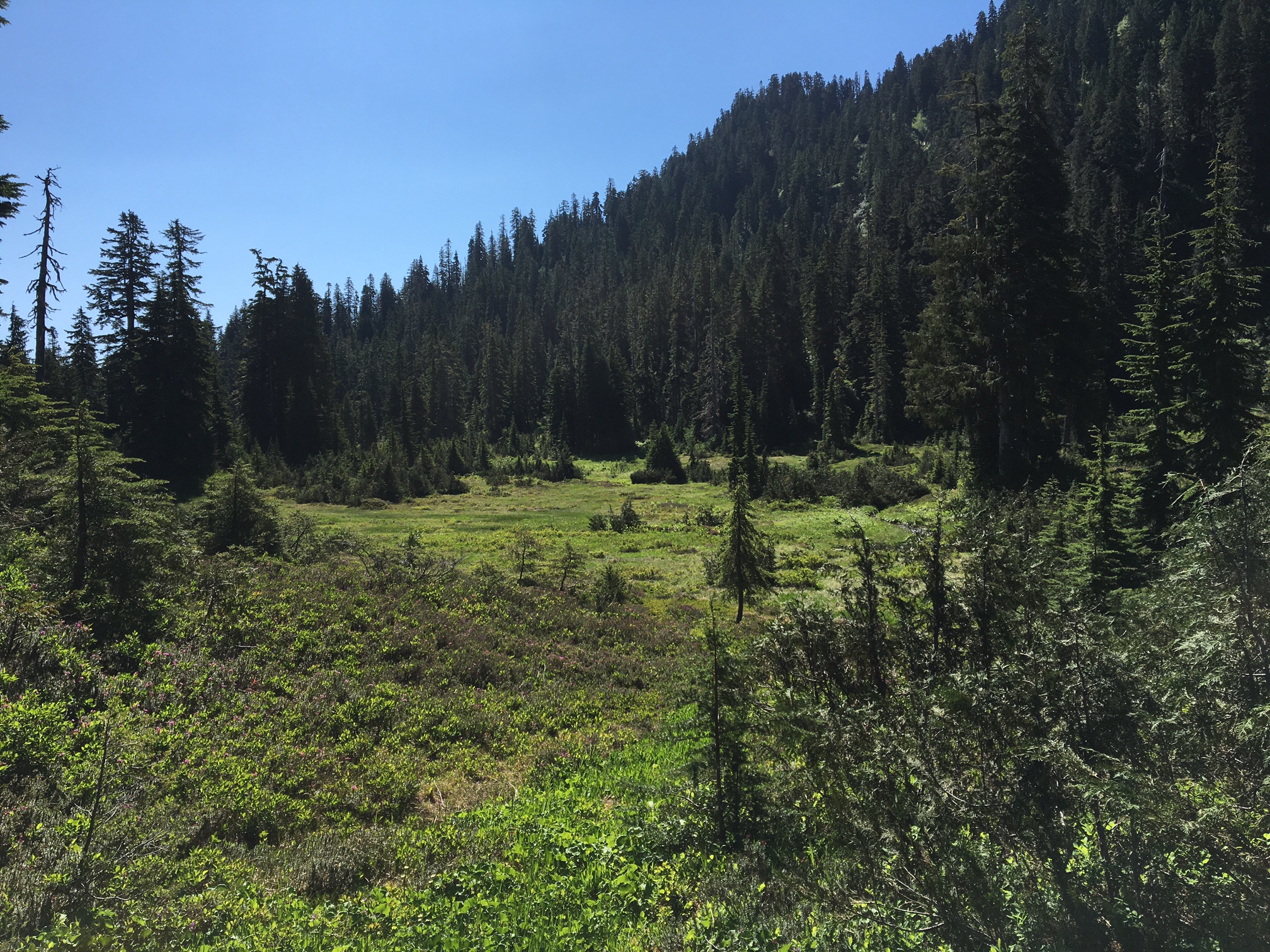 Walt Bailey Trail
Located off the Mountain Loop Highway, an hour west of Everett. We can car pool, picking the best cars for the ten miles of dirt road at the end. Trail can be muddy, rocky, rooty, so a test for our balance. And some small hills, so a good heart warmer!
Your guides will be Liz Gross and Roy Holman
Roy and Liz are passionate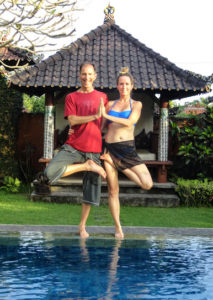 about healing and transformation. Roy has been teaching yoga and meditation for over 20 years, and has led retreats and hikes all over the world since 2000. Liz Gross also teaches yoga and meditation and is a gifted energy healer.
Picture is of Liz and Roy showing off by the pool on Bali, Indonesia on our last retreat there, one of our favorite places on Earth. But to be honest, wherever we are is a beautiful place to be!

"Doing is never enough if you neglect being."