"Woe to Wow is like a deep cleaning. Things are reached deeply into, shaken out, sorted, some discarded, some cleaned up and all reorganized with love.".
From Woe to Wow!
Turn up the Light!
Retreat in Everett, WA
February 27-28, 2021 
10-6 each day
Move from dread, despair, fear and woe
to hope, celebration, joy and wow!
There is an entity of immense beauty, unfathomable love and joy which is patiently waiting to emerge form within each and every one of you. It is the unfolding of the true self beyond the personality, the light principle within you, beyond all your woes and misperceptions. There is a loving, joyous, wise and powerful manifesting God within everyone, a potential waiting to unfold that only has to be realized and accepted to come forward.                          Cazekiel, Becoming Gods
Price
$180 includes two full days of profound and practical  teachings, lessons, meditations, organic lunch each day, community, at the serene and healing home of Roy & Liz in North Everett, Washington state.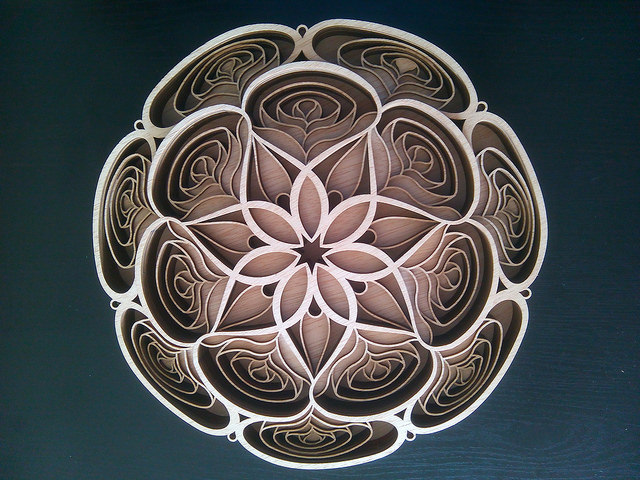 "The retreat was absolutely wonderful. I am energized and full of optimism as I face some daunting challenges in the coming months."
"This experience was remarkable! The depth of learning and reflection has helped me deal with life in an authentic way."

Retreat Theme: Turn up the Light! From feeling awful to full of awe!
This retreat theme will be moving from pain and suffering to joy and aliveness. We will learn how to

balance what is sometimes called "Spiritual bypass" with "emotional intelligence". In other words, not escaping into spirituality or any other bypass, and also not losing ourselves in the world of emotions. We will learn how to raise our energy, get connected and centered in our true or Higher Self. We will also offer an "earth Update" about the incredible changes going on, andoffer tips for not only surviving these changes but thriving and helping co-create amazing shift internally and on Earth. We will learn how to dance in the shadows and not dodge, bury, resist, or project them. We will learn how to raise our energy vibration to align with the rising energy on Earth at this time of shift and ascension.
What else will we do: Align with Divine
We will explore remembering who we are, rediscovering or connecting our essential nature, true self. We will play with ways you can realign with and access this source of intelligence that always awaits us within. This results in less fear, more confidence and sense of empowerment.
We will be fairly busy for these two days, There will be guided meditations, discussion, stories, teachings, walking meditations, gentle yoga, fun exercises, and much more. Basically, we will take a pragmatic approach to balance body and spirit, which is not something most humans are great at! But so important for success and well being, and fulfilling our purpose on Earth.
Emotional Literacy
We will enter the watery world of emotions and learn how to feel fully and get to know our inner world. It is not as scary as you might think, and actually refreshingly liberating, even joyful. We will discuss how to get to know our shadow (buried or repressed areas). We will learn about projection (seeing in others what we cannot see in ourselves.) We will also see just how amazingly beautiful we really are!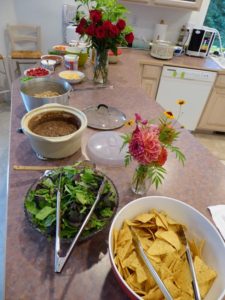 Accommodations
None! This is our most affordable retreat option, but not lacking in great vibes. Our home in North Everett is humble, but has been used for many years for healing and spiritual interfaith gatherings, and is "infused" with nice energy to facilitate our journey together. You can return home at night, or find local accommodations. We also have a room or two that can be rented for $50.
Leaders, cooks
Liz and Roy pride ourselves in creating loving, organic, healthy yet amazingly tasty lunches (Saturday and Sunday), with healthy delicious desserts!
Click here form more info on Instructors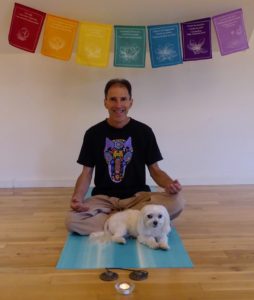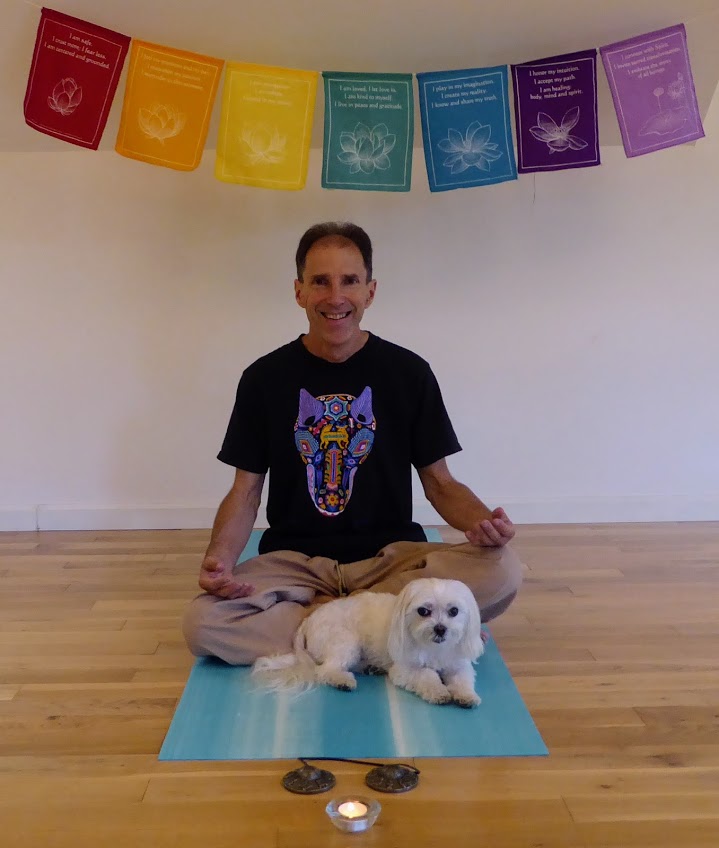 Roy Holman will teach some of the yoga classes and lead the hike. Roy teaches a breath-connected, meditative, flow viniyoga, and has led over 60 retreats, in the North Cascades as well as in Sedona, Mexico, Costa Rica, Bali and Guatemala. We will have a total of four or five yoga classes over the weekend in the beautiful space, breathwork workshops, meditation classes,, a hike, a silent meditation walk..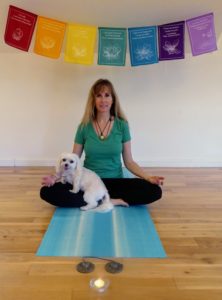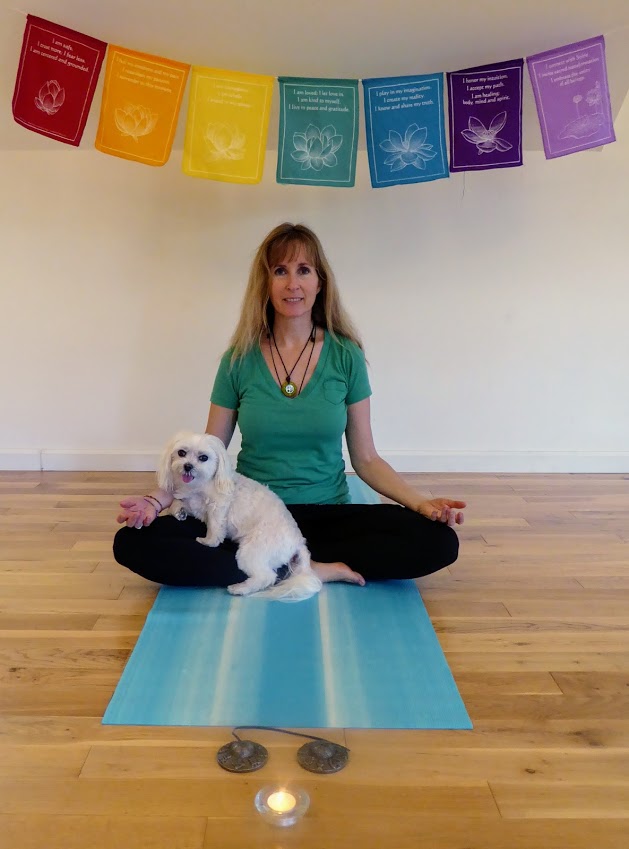 Liz Gross is an amazing, intuitive healer, and will also teach yoga, meditation and energy work, and help cook! She will offer a variety of optional extra healing gifts extra cost), and each of us is available forissuesthat arise, or for free Oneness Blessings.
"I believe all healing involves alignment of the soul with the body. When you're consciously in touch with the life energy within yourself, you have awareness & communication with the flow of energy that connects you to spirit. I feel very passionate about Vibrational Medicine and love working with others in this way & helping others to connect with their purpose and passion in life."
Vibrational Energy Medicine brings the physical, emotional, mental, & spiritual bodies back into balance, which opens the way for rebuilding the healing systems of the body. Please read more about Liz at her website
Who attends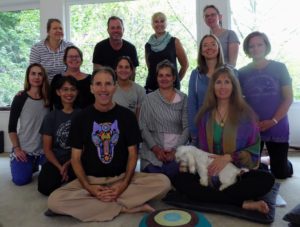 You! We usually have about 8-12 people, a chance to make new friends and connect. We only ask that you be willing to be open, real, and a tad vulnerable as we will be inviting us to explore our inner landscape.
The whole weekend was an individual journey opening up to strangers that became so dear to me drawing me closer every minute. I didn't want to leave the retreat because the magic spell would be broken. I now seek ways to open my world to the magic of that connection to others … to keep it going.  I feel peaceful. I feel unhurried. I feel more love than at any time in my life.