Kauai, Hawaii Yoga Retreat
Yoga – Meditation – Snorkeling – Hiking
 Postponed. 2022 Dates to be announced son
Welcome to our first Yoga Retreat in Kauai. We did one retreat on Maui some years ago, and dozens of other trips around the world, but this will be trip number one to Kauai, and we have ideas for an amazing combo of yoga, meditation, hiking, beaching, snorkeling, kayaking, paddleboarding, eating healthy delicious food and more. This will be a small, intimate group of about 14, and should fill fast, so do not delay.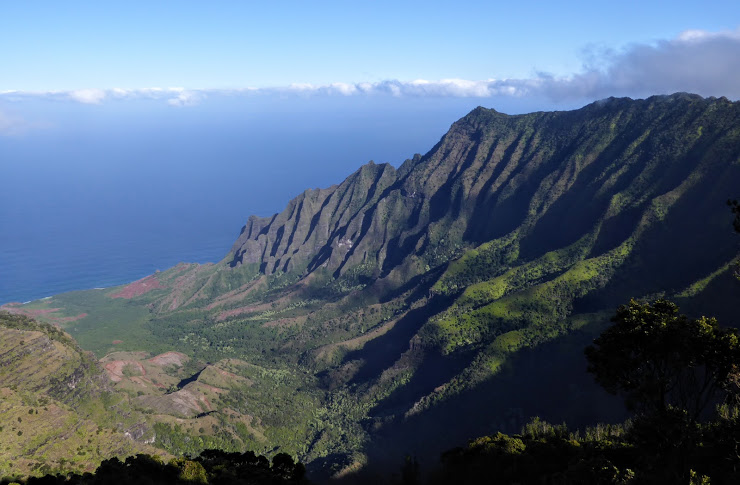 Heart-centered Kauai:
Beautiful like all the Hawaiian islands, yet smaller, lush, unpretentious, and friendly, Kauai is often seen as the third eye chakra of the islands, for clear seeing. Yoga, Meditation, Healing, Snorkeling, Swimming, Hiking, and Sunshine. Price (depending on room selection) includes 7 nights hotel, 2 meals a day, fresh coffee and tea, all ground transport on the island, snorkeling trips, Napali Coast boat trip, guided hiking, all classes and workshops. Roy Holman and Liz Gross offer heart-centered, breath connected, body-friendly yoga and meditation.  Note: Please fly into Lihue Airport on Kauai.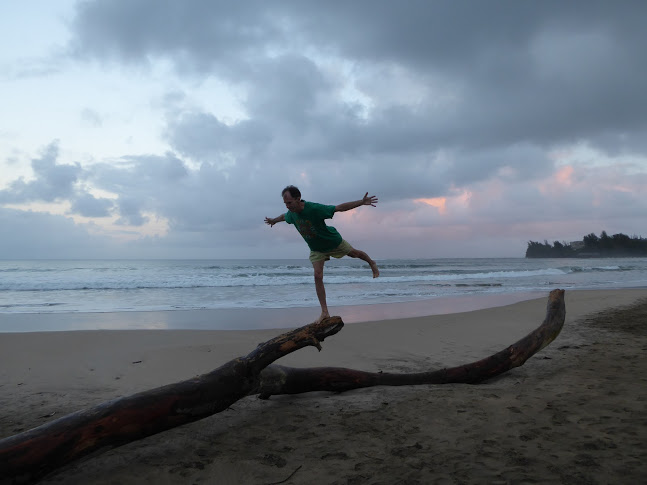 Theme: Guiltlessness
The truth is, most of us do not feel so good about ourselves. At best, some of us accept ourselves for who we are, and a few even truly honor ourselves. But the norm, unfortunately, is that most of us wallow in low self esteem, low sell acceptance, or even self loathing, shame and guilt. We will explore the roots of this common disease, and more importantly, guide us out of this mess with a road map to self love.
Accommodations:
We will stay at a beautiful and conveniently located Kauai Retreat Center. It is less than an hour from the Lihue airport, conveniently located so we can access the beautiful northern beaches and villages, but also the sunny southern beaches, towns, sites and Waimea Canyon. The hotel has 6 simple but comfy rooms, a nice outdoor but covered yoga patio, and a hot tub. 
Instructors, Cooks and Guides:
Heart centered, breath connected yoga for every body. Roy Holman is 500 hour trained in viniyoga, has taught yoga and meditation since 2000, and teaches a heartfelt, breath connected, meditative class. He is also certified in meditation, reflexology, hands on energy healing, HeartMath and other healing arts. Liz Gross will also teach her meditative yoga, as well as offer her healing gifts as a side option. She is also an excellent cook and along with Roy, will offer healthy delicious meals (two meals a day included). Please see details on the style of yoga on instructor page.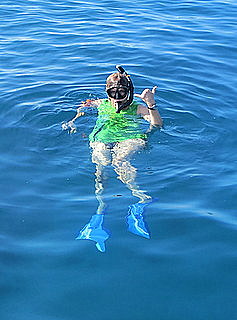 Activities and Schedule:
The whales should be around! We have morning and / or sunset yoga, healing workshops, snorkeling, swimming, hikes, ocean wildlife sighting, and many other options. Lihue Airport is the primary airport on Kauai island and receives both overseas and inter island flights. This is where we fly in and out of. Shuttles are included (when possible if you arrive at reasonable times!) and will be arranged to and from hotel.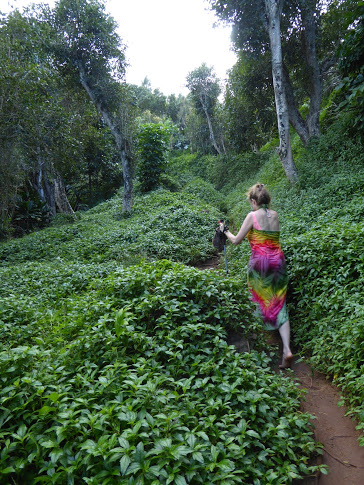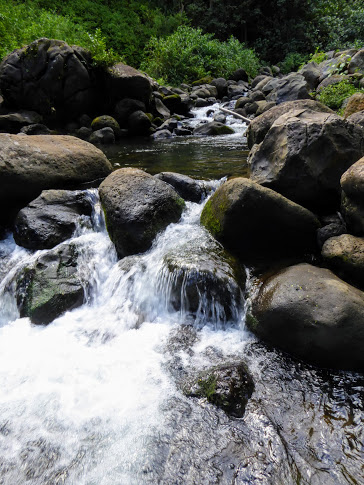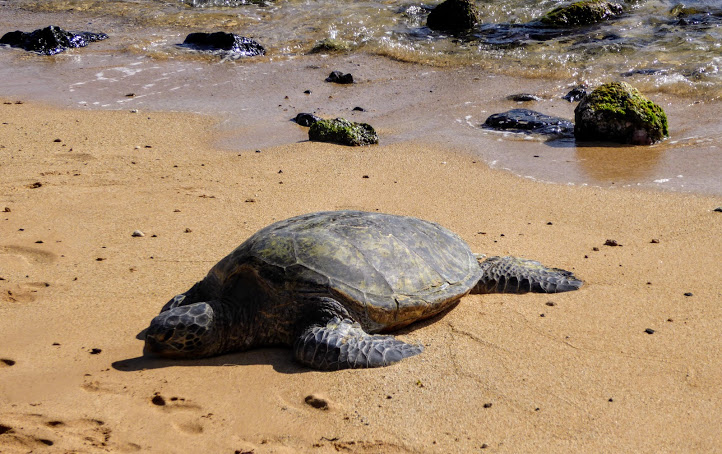 When was the last time you were as relaxed as this turtle?
What is included? All of the following is included in your fee:
7 nights accommodations
Two meals a day
All transport around the island and shuttle to and from airport or hotel
Yoga, meditation, and workshops
All the following activities (weather and energy permitting!)
Poipu Beach Park: sunny side of Kauai, to swim, snorkel, see turtles
Kalalau Trail Hike: if open, past Ke'e Beach, Napali
Wailua Falls and Opaekaa Falls visits
Sleeping Giant Trail hike
Tunnels Beach: nice northern beach with snorkeling and turtles
Hanalei Bay beach visit and overlook
Napali Coast boat and snorkel trip
Waimea Canyon visit, views, and hike (either Canyon or Pihea hike)
Hindu Monastery: meditation and scenery
Makaleha "Joyful eyes" short stream and bamboo hike
Secret Beach: (nice 10 minute hike to gorgeous beach)
Kauai Path and Kapaa town visit (option of bike, walk, beach, shop, eat, etc.)
Hanalei Kayak & SUP options (stand up paddleboard)
Kekaha Beach – Wonderful white sand beach swim after Waimea hikes ahhhhh, sunny side
Hanapepe old historic town stop at bakery after Waimea Canyon 
Kilauea Lighthouse for view, sunset, whales
Anini Beach or Lydgate Beach for sun and safe snorkeling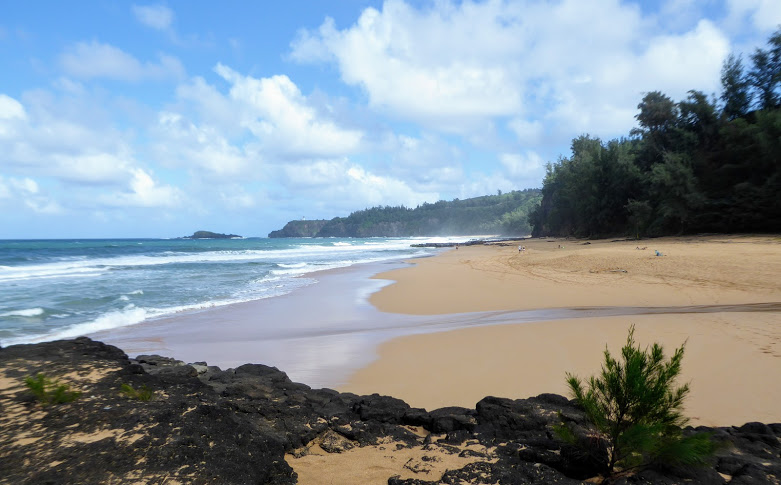 Choose your Room and Price to match your budget and preferences:
Rooms #1, 2, and 3 (pic at left): These three rooms are similar, as shown in pic at left, with two singles or one king bed (your choice), large view window. For these three rooms, there are two baths, shared, outside the rooms, very close. $1,595 per person, two maximum per room.
Biggest room (middle pic): for 3 or 4 people maximum, in one king bed, two singles (and possible futon). $1,595 per person. Private bath and shower (shower is hot water, outside room)
Room #6 (not pictured): this room also has a king or two singles, but has it's own private bath 5 feet from the room across the hall. Also window view. Two people, $1,595 per person.
Room #5 (pic on right): is perhaps the nicest room, slightly larger, with full private bath, view. King bed. Two people (couple ideal). $1,795 per person.