John of God
A Healing Adventure to Brazil
 December 5-17, 2016
$1,975 Includes:
♥  Two guides to support you for your entire journey
♥  Single or double room with private bath for 12 nights
♥  3 buffet style meals a day
♥  Shuttles to and from airport in Brasilia
♥  Pre-Trip Packet, Official Casa Guidebook & other Guidance
♥  Information about passport and visa requirements
♥  Assistance with currency exchange
♥  Orientation to the Casa, its buildings, environment, and protocols
♥  Regular check-ins, meditations, and discussion groups
♥  Side Trip to Forest Reserve, waterfall and wildlife walk
♥  Translation for visits to John of God
♥  Donation to John of God's Healing Center
"You took good care of everyone – exceptionally!"
Why Visit John of God?
This is an opportunity to visit arguably the most powerful healer alive. About 50% of visitors have tried everything else, and this may be their last chance to heal from life threatening challenges. While many people visit for physical healing, many come for the spiritual, emotional or psychological healing, to get one's life on track, to heal grief, or anger, or countless other reasons. The spiritual support aims at spiritual roots of the challenge, and you can count on the attention you need, even if it seems to be different from what you originally thought or requested. All physical issues have spiritual or energetic roots. You get what you need, not necessarily what you thought you wanted!
How to Visit John of God:
Option A: There are several ways to do this. John of God has suggested that first-timers utilize a guide. Above we have listed the details of this option. This is obviously the most expensive, but also the most effective, easy, and supportive manner to do so, with two guides, and a support community for your two week healing journey.
Economical Option B: For those who do are more adventurous and independent, and do not want a guide for entire trip, Liz and I are available with your pre-trip counsel (and even during the trip if you wish to email us questions). We will sit with you for a couple hours, in person or by Skype, then be available to answer pre-trip planning questions, visa process, flights, etc. The price is $295 for one person, or $395 for a couple or two people traveling together.
Even more Economical Option C: Even more adventurous and affordable, and requires some work on your part, but doable. Visit the helpful website http://www.abadianiaportal.com/home.  Then plan and travel to Abadiania, and socialize around town. Visit the Casa (open 7 days a week, but John of God is only there Wed-Fri). Find people who speak your language and talk about their experiences, get suggestions, and figure out the protocol.  This would cost you much less: visa fee, room and board, airfare, taxis and shuttle costs, and casa costs (costs for herbs, chakra beds, blessed water, town taxis, etc.)
More on John of God: 
Considered to be the most powerful healer alive today.  Joao Teixera de Faria or John of God as he is affectionately known in English, has helped millions of people free of charge, never turning anyone away.   Casa de Dom Inacio is John of God's healing center.  It has been operating in the same place in Abadiania, Brazil since 1978.
Over the past decade, ABC-Primetime, CNN, PBS, BBC, National Geographic Channel, Discovery Channel, Medical TV, Irish TV, New Zealand TV, Dutch TV and many other media sources have featured stories about John of God.
In November 2010 Oprah Winfrey devoted an entire show to John of God and his miraculous healings. In March 2012 Oprah came to interview John of God in Brazil and had a profound spiritual experience. This interview was broadcast on Oprah's Network in March 2013. Wayne Dwyer and Ram Dass both wrote about their healing with John of God in their books.
In Abadiania, Brazil, every Wednesday, Thursday and Friday, John of God attends people who come from different countries and all over Brazil for the healing of cancer, AIDS, autism, hepatitis, arthritis, lupus, tuberculosis, multiple sclerosis, asthma, paralysis, schizophrenia and many other afflictions.
Some visitors to John of God have issues such as depression, anxiety, addictions or relationship problems.
You do not have to be ill to come on the John of God Brazil trips, many people visit John of God in order to further their spiritual growth or to become aligned with their life's mission.
Visiting John of God in Brazil is a unique opportunity to receive healing on physical, emotional and spiritual levels as well as to reconnect with one's true essence at the soul level.
Most people who visit John of God have a beneficial and powerful experience and choose to come back time and again.
John of God is a medium whose body is used by more than 35 spiritual beings (called entities) to perform healing.  The entities include saints such as St. Ignatius of Loyola the founder of the Jesuits, the Biblical King Solomon, deceased doctors such as Dr. Oswaldo Cruz who eradicated yellow fever in Brazil and other spiritual masters.   As a full trance medium, John of God has no recollection of the work performed through him during the healing sessions.
"I do not heal anyone, the only one who heals is God." – John of God
Every week, John of God comes on stage to speak in front of the visitors who come to the Casa.  He never fails to humbly mention that he has never healed anyone, that the only one who heals is God.  This attitude prevails after devoting more than fifty years of his life to his mission of healing and service to humanity.
History of John of God, Healer
John of God was born in 1942 in Cachoeira da Fumaca, a small town in the Brazilian state of Goias.  He came from a very poor family and could not finish school since he had to start working as a young boy. John of God discovered his gift early in life and started healing others when he was a teenager.  He was told to use this gift to heal the sick and never charge for his services.
As a young man, John of God traveled to various towns in search of work as a tailor to sustain him monetarily while his reputation as a healer grew.  At this time, he was arrested, beaten and jailed numerous times by the police and religious and medical authorities who felt threatened by his work.
Later, John of God obtained a job as a tailor for the military in Brasilia.   While working there, he provided healing to military personnel.  After working in Brasilia for nine years, the spirit entities told John of God that his healing has to to be made available to all.
John of God was guided to establish a healing center in Abadiania, Brazil.  In 1978 he moved the center to its present location, creating the Casa de Dom Inacio.
_________________________________________
Health Update: Due to a Zika virus challenge Brazil and many other Latin American countries are dealing with at this time, we suggest that pregnant women NOT travel to Brazil at this time.
Your guides will be Liz Gross and Roy Holman
Roy and Liz are Passio
nate about healing and transformation. The healing experience at the Casa with John of God and what they call "the entities" is profound, and often brings up old feelings, beliefs, and other energies for clearing. It can
be invaluable to have experienced guides to accompany you on this beautiful healing journey. Roy and Liz will meet with you daily, in group and also individually as necessary, to assist you, and keep you on track. We will help you get the most out of this tremendous opportunity, to receive the grace and gifts with joy and ease.
Pictures are: Left: Liz offering prayers and intentions at the prayer triangle, and Right: Roy with a visit from a special butterfly friend. Butterflies are frequent visitors to those at John of God who are lucky enough. They represent transformation.

"I do not heal anyone, the only one who heals is God."
What does trip look like? What are the details?
Note: We are happy to help you find flights. We live in Seattle, and have found that flying from Vancouver B.C. is often much more affordable (we paid $825 each round trip last year).
Monday morning: You will fly into Brasilia, the capitol of Brazil. Often you need to fly into Sao Paulo first, then 1.5 hour flight to Brasilia. From there, we will have a taxi pick you up, then drive you 1.5 hours to Abadiania, where you will get your own private room or share a double room with all meals for the remainder of the trip (12 nights). The Casa where John of God works with people is only 5 minutes away, so we will give a quick tour of the Casa to orient you.
Tuesday: We will discuss the upcoming sessions with John of God and other details. We will visit the Sacred Waterfall, and attend a nice orientation at the Casa.
Wed – Fri: John of God will be at the Casa, so we will have face to face visits, and many other healing opportunities, including "spiritual surgeries", deep meditations in the "current", blessed water, prescription herbs, color crystal chakra beds, sacred waterfall visits, etc.
Sat – Mon: We will have more meetings and some meditations, with time to integrate the healing thus far. Monday we will also take an hour drive to a forest reserve to see wildlife, waterfalls, and get some walking.
Tuesday: Again, orient ourselves for the week, maybe take a crystal bed to prepare for yet another visit from John of God. We will meet to see how people are doing with their own healing process.
Wed – Fri: Three more days of visiting John of God and assorted healing and integration.
Saturday: We will send you off in a taxi or shuttle to the airport in Brasilia for your flight home.
Pre-trip Option for previous Sunday: You would arrive on Sunday, a day early. We bring you to a nice hotel in Brasilia for one night (Sunday, double occupancy). Then Monday morning we will do a group tour of some meditative, sacred sites in Brasilia. This is a nice, relaxing way to arrive and break up the travel time a bit. $100 extra for this option includes double occupancy accommodations, Brasilia sacred site tour, and breakfast. Then off to Abadiania!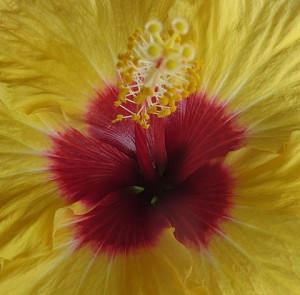 What is NOT included in this trip:
Airfare to and from your country (please fly into Brasilia)
Brazilian Visa, and Trip insurance
Passport and passport fees if needed
Personal travel and medical insurance (strongly suggested)
Other expenses (town taxis, herbs, chakra beds, Blessed water, Herb prescriptions ($15 each)
Personal shopping/ crystals, outside meals, tips (appreciated, but not required)
Additional optional Donation to the Casa
Where do I get more information?
This is the best site for info on John of God, Abadiania, and the Casa De Dom Ignacio (House of St. Ingatius):
http://www.abadianiaportal.com/home
Register
Pay in Full $1975:
Pay a Deposit $500: